Updated / Thursday, 6 May 2021 15:52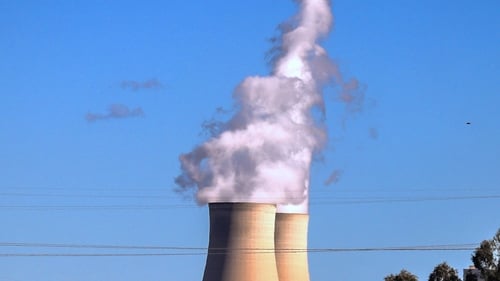 Minister for the Environment and Climate, Green Party leader, Eamon Ryan has introduced the Climate Action Bill to the Dáil.
The wide-ranging bill includes cuts in carbon emissions, a key priority for the Green Party when it entered Government last year.
Rural TDs have this afternoon expressed serious reservations about the proposed legislation.
TD Mattie McGrath, of the Rural Independent Group, warned that the Bill, which he said is "being rushed through", diminishes our democracy as it includes "little or no democratic accountability", and gives the Climate Change Advisory Council "much more input" than elected TDs.
He called for "fairness", and an end to the Bill's "demonising" of rural people, who he said are being treated "as rogues".
Independent TD Michael Fitzmaurice also targeted the Climate Change Advisory Council, recounting that one member had said that "half the national herd should be basically got rid of".
Such "rash" statements do not belong on the council, he said, as an "open mind" is needed, and he called on Minister Ryan to review the appointments.
Mr Fitzmaurice said peolpe in rural Ireland "are sick and tired" of a "stick" rather than a "carrot " approach.
"In 2027 we are in real danger of not having power", he warned, because "we are jumping from one thing to another."
Independent TD Marian Harkin also raised concerns over the possible decrease of the national herd, and said for a variety of reasons it is no wonder farmers are "incandescent" with rage.
Fianna Fáil's John McGuinness said farmers are faced with a "lack of support and understanding" from the Government on how to afford to adopt more environmentally friendly practices.
---
---