Former President Donald Trump is expected to assert his control over the GOP in the final speech at the Conservative Political Action Conference (CPAC), and if there's a divide in the GOP, the majority of the party is backing the president.
While it wasn't enough to win reelection in November, Trump received more votes than any Republican candidate in history, and if some Republicans are looking to move past the Trump-era, his supporters aren't. Nearly half of Republicans would follow the former president to a third party if he were to create one and he's still the front-runner for the Republican nomination for president in 2024.
After Trump's historic second acquittal, 59 percent of GOP voters thought Trump should play a "major role" in the Republican Party moving forward, according to a Morning Consult poll. A similar percentage, 54 percent, would back him in the 2024 Republican primary. Former Vice President Mike Pence came in second but received only 12 percent of the hypothetical vote.
Trump's impact on future elections is likely to be felt in races even if he's not a candidate. Nearly 60 percent of Republicans polled in an Economist/YouGov survey would be more likely to vote for a candidate in 2022 if Trump endorsed them. While Trump has a strong record of endorsing winning candidates, he's mostly backed incumbents, who often win reelection, or those in open-seat races, which are often easier to win than ousting someone from office. That may be changing, though.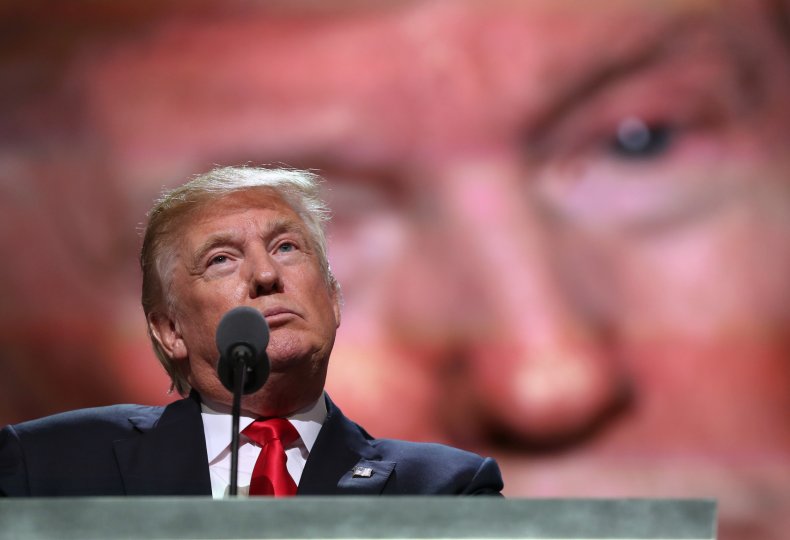 In January, Jason Miller, an adviser to the former president, said he was focused on helping Republicans win in 2022. Part of that 2022 plan could include backing candidates that espouse his America First agenda in primary elections against incumbent Republicans that haven't toed the line.
All 10 House Republicans who voted to impeach the former president and Senator Lisa Murkowski, who voted to convict him, will be up for reelection in 2022. When asked if they would vote for a congressional candidate who's been critical of the president, 45 percent of GOP voters said they wouldn't, according to an Economist/YouGov poll. Only 23 percent of GOP voters would vote for a candidate who was critical of Trump.
Opposition to legislators who voted against Trump in his second impeachment was even greater among his base. A USA Today/Suffolk University poll found eight in 10 Trump voters would be less likely to vote for a candidate who supported the former president's impeachment.
Miller dismissed ideas of Trump forming a third party—for now—but if he were to leave the GOP, he might be able to take a significant portion of the party's voters. Forty-six percent of Trump voters in the USA Today/Suffolk University poll said they would abandon the GOP to join a Trump-created third party.
Trump creating a third party would split GOP voters, making it difficult for Republicans to win elections. A more likely scenario is that Trump remains a forceful presence in the GOP.
As president, Trump commanded loyalty from members of his party and that same "you're with me or against me" mentality has carried over to his involvement post-presidency. Senate Minority Leader Mitch McConnell quickly went from staunch ally to enemy after the election and was on the receiving end of Trump's wrath after issuing a critical floor speech.
"We know our America First agenda is a winner, not McConnell's Beltway First agenda or Biden's America Last," Trump said in a February 16 statement. "This is a big moment for our country, and we cannot let it pass by using third-rate "leaders" to dictate our future!"
Half of Trump's voters want the party to become "more loyal to Trump" even if it means losing the support of establishment Republicans, according to the USA Today/Suffolk University poll.
Trump closing out CPAC is already a signal of the significant role the GOP sees him continuing to play and voters seem to agree with the former president's expected message that he's still the man in charge.