The Types of Hotshot Trailers Used for Transport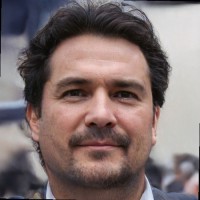 William Thomas
Senior Logistics Manager
Hotshot trucking involves the transportation of smaller and time-sensitive loads within a specified timeframe. Hotshot loads are shipped using flatbed trailers usually pulled behind medium-duty trucks and delivered to a single location or client. Hotshot trucking mainly utilizes class 3, 4, and 5 trailers. While some hotshot loads are shipped and delivered over short distances, others are maybe transported across stateliness and sometimes overseas.
Types of Trailers Used in Hotshot Hauls

Hotshot trailers are a popular choice for most commercial and civilian drivers due to their versatility.
Bumper Pull Shipping Trailers

They are generally shorter, easy to use, and less expensive to purchase compared to other options. They are a popular choice for most commercial and civilian drivers due to their versatility. Unfortunately, size might disadvantage you when using this trailer. They are shorter and therefore cannot haul many and heavy loads. In most cases, the heaviest load you can transport on a bumper pull trailer should not exceed 10000 pounds. They tend to sway and become unstable when used to ship heavier materials.
Gooseneck and Lowboy Hauling Trailers


Gooseneck trailers are popular due to their stability. RGN trailers are longer with a tighter turning radius compared to bumper pull trailers. They are therefore used to transport larger and heavier hotshot loads over unfamiliar roadways. However, gooseneck trailers are quite expensive to purchase and might need further investment in specialized hitching systems. Besides, operating these trailers might be restricted depending on the state of operation. Operating longer gooseneck trailers might require special training, licensing, and permits which is an added expense.
Lowboy trailers have a low center of gravity, making them perfect for shipping heavier hotshot loads. Once they are detached from the truck, these trailers will lay flat on the ground, easing the loading and offloading process. Lowboy trailers also make it possible to evade certain height restrictions when shipping taller loads. Unfortunately, these trailers have a smaller deck space. That means that while they might able to haul heavier loads, they cannot transport as much load at a time.
Dovetail and Step Deck Shipping Trailers

They are perfect for hauling motorized equipment such as cars. Besides being affordable, dovetail trailers are well recognized, making it easy for you to resell when they are no longer in use. All the same, these trailers tend to hang too low on the trailer's back, making it hard to ship cargo up a steep gradient without dragging them. Besides, there are higher chances of getting rear-ended due to the slow hanging tail at the end.
Step deck trailers can easily tilt at an angle which gives them a loading advantage. While tilt deck trailer saves you a lot of heavy lifting during loading, they have lots of maintenance needs. This is because they use hydraulic systems which require regular oil and filter change to operate efficiently.
Transport Your Hotshot Trailers With Heavy Haulers Today!
Step 1:

Fill Out Quote Form
Fill out the short & easy quote form.
Step 2:

Speak With An Agent
We'll pick up your heavy equipment or vehicle.
Step 3:

Get Transported On Time
We deliver on time so you can get back to work.
Recommended Blogs For You: