The California Air Resources Board (CARB) is proposing another ban to advance the state's efforts in reducing climate emissions. If passed, the Advanced Clean Fleets regulation would prohibit new diesel commercial trucks by 2040. The proposal comes weeks after abnormally high temperatures threatened mass blackouts in California, and state leaders called for electric-vehicle owners to avoid charging their cars during that time.
It is California's most recent attempt to become a trailblazer in reducing climate emissions. The proposal names transportation as California's largest contributor to greenhouse gases and other forms of air pollution. The Advanced Clean Fleets regulation follows on the heels of a different ruling passed by the same board last month establishing a plan for 100 percent of new cars and light trucks sold in California to be zero-emission vehicles by 2035. The board's new proposal extends that rule to the sale of new medium- and heavy-duty trucks fueled by diesel or gasoline.
Trucking companies would be required to convert their fleets to zero-emission vehicles by 2042 under the proposal as well.
"It would be the next significant step in accelerating towards a zero-emission transportation system as well as a more equitable future in California," the proposal said.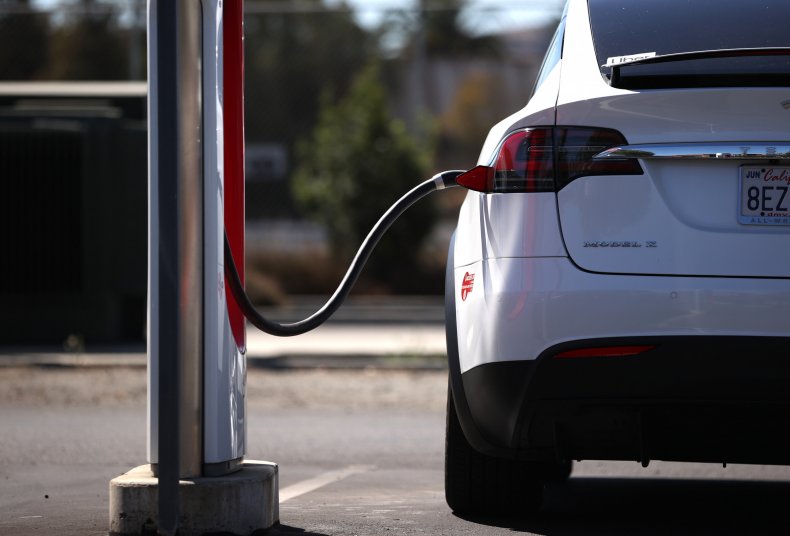 However, CARB's recent actions have been met with public criticism. Despite the state's effort to reduce emissions, electric-vehicle owners have been told contradictory information regarding charging their electric vehicles during certain situations, like during the week of sweltering temperatures when electricity access was at risk. Electric-vehicle owners were told not to charge their cars in fear of stressing the electric grid, a request that left some owners near wildfire evacuation zones wondering if they should forgo charging to preserve electricity or act against the state's request and charge their cars to ensure they had transportation to flee if needed.
Fox News reported that CARB is expected to vote on the proposal at the end of October. If the proposal is approved, state legislators would be forced into action to prepare the state's roadways for a potential flood of electric vehicles. The decision also could drastically affect the trucking industry, which operates trucks largely fueled by diesel. Although cheap, diesel has been proven to negatively impact cancer and asthma, among other diseases.
Reduced emissions could have health benefits, according to the proposal, potentially saving 5,000 lives between 2024 and 2050 by decreasing Californians' exposure to greenhouse gases and air pollution.
"These avoided premature mortalities and other avoided adverse health benefits have an estimated value of over $57 billion dollars," the proposal said.
However, there are other concerns, as well. A California Trucking Association executive told CalMatters that although zero-emission trucks could improve the climate, some truckers worried about other impacts, such as the high cost of electric trucks and limited access to charging stations.
"We're flying blind into some pretty major questions about the practicality of actually implementing this rule," said Chris Shimoda, a senior vice president with the California Trucking Association.
According to the proposal, medium- and heavy-duty transportation vehicles contribute to 25 percent of the transportation sector's greenhouse gas emissions. CARB's proposal said that the 1.8 million trucks operating in the state represent a "disproportionately high share" of contributing to global warming when compared to the state's 30 million registered vehicles.
Newsweek reached out to CARB for comment.